Mis stuff
Wednesday, February 28, 2007
I was tagged awhile back about weird things about me. I don't know why I have had such a hard time with this subject but have really been thinking about it and this is what I've come up with.
1. Cats are attracted to me no matter where I go. Dennis (BF) says I'm the cat lady. Maybe they can sense that I just love cats. Mom had just gotten a kitten and it would not go to any body much less let them pick it up. The first time I went over there the cat let me pick it up and it stayed in my lap for about 10 minutes.
2. When I go out to eat I like tea with no sugar but when at home it has to have sugar. Salads are eaten only in restaurants and not at home. They just don't taste as good at home.
3. It drives me nuts when Dennis leaves cabinet/drawers open. He opens one to get something out and then closes it but does not shut it all the way.
4. I have a regiment and this is every day no matter if I work or not. I go to bed at 9 pm and wake at 4 am. I have to give myself at least 30 minutes wake up time before getting ready for work or just to face the new day.
5.I make lists for everything because if I don't I will be forgetting something I just know.
6. I don't go outside much in the summer and it's because the bugs like my blood to much..

Sorry ladies but that is all I can think of but I'm sure there is more or something's that others find weird that I do not.

Now on to my stitching progress: I started this on Sunday the 25 & hope to have it done next weekend because I need to get back to Nicky's book cover.
This is a pattern I found here.


This is gonna be a mail art and for anyone who does not know what that is. It is an envelope that you stitch, sew up and send via snail mail. I joined this yahoo group called mail art friends and have joined in my first exchange with them.

Now on to my last order of business for the day.


To me...
March-01-07 and I have now received two wonderful gifts. You can see a photo of them on my picturetrail page.
THANKS FOR STOPPING BY !!!!

1:41 PM
About Me
Name: Dawn B.
Home: Haltom City, Texas, United States
About Me: I love my Kids, Kitties and stitching. This blog will reflect all.
See my complete profile
My Time
Other stuff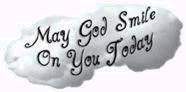 Suggested Reading
Links
My Stuff




Good Read

Other Stuff














Hope for the humor impaired! Check out the fat cat's official Web site!

To-Do someday

Done in no order just in 2009:

Tanya Meehan – Halloween Game board (WIP)
SMO - Day 12 (WIP)
Foot Prints SAL (WIP)
Flower Power- Current WIP 2009
Eric Michel's – Smile it's your birthday
Vermillion Snow men collection
1 down 11 to go
IN between Snowmen Goals:
20 ornaments for 2009 Christmas gifts
9 done 11 to go
Christmas ATC's
For my 4Th of July tree :
RG -July
Kreinik- Patreotic snowman
SMO- America Scramble
RG -USA tin Topper
Any time Goals :
Vivian Bales- Deck the Halls
Val's Stuff-A merry Kitty Klaus
SMO – Magic
SMO - A little Loven
Previous Post
Archives
Powered by