What I've been up to:
Wednesday, November 08, 2006
This one is now finished.I bought this tool to make the trim and then tacked it on the little pillow. I will be keeping this one for myself as I have a gingerbread collection for Christmas.


This is a new start as of 10-7-2006.There has been alot of color changing on this one but it has been fun & who does not like Chocolate.Even if you can not eat it...
LOL
Please note that I now have blue siccors to match the wounderfull siccor finder done for me by whitcalla.


TTTNW (ta ta till next week)
THANKS FOR STOPPING BY !!!!

4:06 PM
About Me
Name: Dawn B.
Home: Haltom City, Texas, United States
About Me: I love my Kids, Kitties and stitching. This blog will reflect all.
See my complete profile
My Time
Other stuff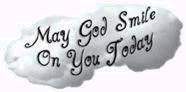 Suggested Reading
Links
My Stuff




Good Read

Other Stuff














Hope for the humor impaired! Check out the fat cat's official Web site!

To-Do someday

Done in no order just in 2009:

Tanya Meehan – Halloween Game board (WIP)
SMO - Day 12 (WIP)
Foot Prints SAL (WIP)
Flower Power- Current WIP 2009
Eric Michel's – Smile it's your birthday
Vermillion Snow men collection
1 down 11 to go
IN between Snowmen Goals:
20 ornaments for 2009 Christmas gifts
9 done 11 to go
Christmas ATC's
For my 4Th of July tree :
RG -July
Kreinik- Patreotic snowman
SMO- America Scramble
RG -USA tin Topper
Any time Goals :
Vivian Bales- Deck the Halls
Val's Stuff-A merry Kitty Klaus
SMO – Magic
SMO - A little Loven
Previous Post
Archives
Powered by