Smile awards
Wednesday, October 24, 2007


J Rae of Rae of Sunshine Stitches gave me this award and I must say Thank you very much for this Honor. I have seen this going around and am grateful that someone gave it to me so now I'm passing this on to …
Barb K
Dawn
Glenda
Hazel
Lillie L
Margeret
Mylene
Ranae
Stitcherw
Shutterbug

These 10 people have left me comments on my blog that have made me smile. I thank them so very much for making me smile through there words.


Started this one on Oct.-19-07 & finished it on Oct.-21-07. This was my first San Man Original & my first time using Six Strand Sweets threads. The pattern was a freebie here. After seeing this done by Elaine I knew I just had to do this one. After downloading the pattern I discovered that the colors the chart called for were unavailable. I contacted Elaine as to what she would recommend using. She gave me the color choices that she thought would be close to what the pattern called for. I found the colors to be very dark but it's a soft dark if that makes any scene to yaw. Not the colors I would have guessed for Halloween but after seeing it done up it's pretty cool looking. I found some ribbon that says Boo on a purple background. I see three ways to finish this piece but have not decided on one yet.
1.Flat fold
2.Pillow (small)
3. Pin keep

Thank You Elaine for the help and Inspiration on this...





Thanks for stopping by & if you leave me a comment Thanks so much!!!
THANKS FOR STOPPING BY !!!!

3:03 AM
About Me
Name: Dawn B.
Home: Haltom City, Texas, United States
About Me: I love my Kids, Kitties and stitching. This blog will reflect all.
See my complete profile
My Time
Other stuff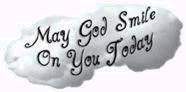 Suggested Reading
Links
My Stuff




Good Read

Other Stuff














Hope for the humor impaired! Check out the fat cat's official Web site!

To-Do someday

Done in no order just in 2009:

Tanya Meehan – Halloween Game board (WIP)
SMO - Day 12 (WIP)
Foot Prints SAL (WIP)
Flower Power- Current WIP 2009
Eric Michel's – Smile it's your birthday
Vermillion Snow men collection
1 down 11 to go
IN between Snowmen Goals:
20 ornaments for 2009 Christmas gifts
9 done 11 to go
Christmas ATC's
For my 4Th of July tree :
RG -July
Kreinik- Patreotic snowman
SMO- America Scramble
RG -USA tin Topper
Any time Goals :
Vivian Bales- Deck the Halls
Val's Stuff-A merry Kitty Klaus
SMO – Magic
SMO - A little Loven
Previous Post
Archives
Powered by