MA/WIP/Cats
Thursday, December 20, 2007
Here is my version of Eliot. I saw this done by a fellow stitcher so sorry I can't member whom it was but I thought he was to cute and decided I had to do this. I've worked on him for two days now and this is my progress.He was a freebie and I know how much us stitchers like freebies so Here is the link to him.

A few months ago I had asked my stitching group if we was gonna do a Christmas MA exchange but highly disappointed when they said no. I got an e-mail from Mia that she would happily do one with me so we did. This is the MA she sent to me witch I received just a few days ago. I personally think she went out of her way on this one but love it very very much. Thank you.
Mia.I love Santa and the card even though I can't read most of it. I like the way she did the address as well. All very original.


I have updated Kitty Tails if anyone cares to go and have a look see.



THANKS FOR STOPPING BY !!!!

2:13 PM
About Me
Name: Dawn B.
Home: Haltom City, Texas, United States
About Me: I love my Kids, Kitties and stitching. This blog will reflect all.
See my complete profile
My Time
Other stuff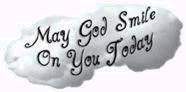 Suggested Reading
Links
My Stuff




Good Read

Other Stuff














Hope for the humor impaired! Check out the fat cat's official Web site!

To-Do someday

Done in no order just in 2009:

Tanya Meehan – Halloween Game board (WIP)
SMO - Day 12 (WIP)
Foot Prints SAL (WIP)
Flower Power- Current WIP 2009
Eric Michel's – Smile it's your birthday
Vermillion Snow men collection
1 down 11 to go
IN between Snowmen Goals:
20 ornaments for 2009 Christmas gifts
9 done 11 to go
Christmas ATC's
For my 4Th of July tree :
RG -July
Kreinik- Patreotic snowman
SMO- America Scramble
RG -USA tin Topper
Any time Goals :
Vivian Bales- Deck the Halls
Val's Stuff-A merry Kitty Klaus
SMO – Magic
SMO - A little Loven
Previous Post
Archives
Powered by