Progress & B-day gift 2
Wednesday, February 27, 2008
Progress on my Halloween game board. Not much I know but I've been busy with work and kids and the SM SAL.


Progress on the SM SAL day 12. Got off work a little early today so I had some stitching time.


Never mind the nosy Kitty Look what I got in the mail today from my Birthday club partner
Yuko

I love everything and on the envelope she signed with the Japanese spelling of her name. That is going in my hope chest along with the card sent. The pin Keep is just fabulous.It's Brittercup titled Kitty Litter. This has been on my wish list for a while now and the fact that I now do not have to spend money on it or stitch it is very cool. The little bear is too cute and she took the time to wrap everything in it's own little bag how sweet is that. OK I'm rambling now so I will stop.



Now to my vent ting about this here club. This club was my idea in the beginning and to not be able to even post on it just appals me... I was over sighted or was I ???? I tried to go to the stitching bloggers birthday club and pot that I had received my gift only to find out that I can't. I'm really not very pleased with this at all http://birthdayblog-emiv.blogspot.com/
THANKS FOR STOPPING BY !!!!

4:45 PM
About Me
Name: Dawn B.
Home: Haltom City, Texas, United States
About Me: I love my Kids, Kitties and stitching. This blog will reflect all.
See my complete profile
My Time
Other stuff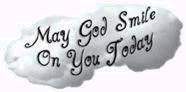 Suggested Reading
Links
My Stuff




Good Read

Other Stuff














Hope for the humor impaired! Check out the fat cat's official Web site!

To-Do someday

Done in no order just in 2009:

Tanya Meehan – Halloween Game board (WIP)
SMO - Day 12 (WIP)
Foot Prints SAL (WIP)
Flower Power- Current WIP 2009
Eric Michel's – Smile it's your birthday
Vermillion Snow men collection
1 down 11 to go
IN between Snowmen Goals:
20 ornaments for 2009 Christmas gifts
9 done 11 to go
Christmas ATC's
For my 4Th of July tree :
RG -July
Kreinik- Patreotic snowman
SMO- America Scramble
RG -USA tin Topper
Any time Goals :
Vivian Bales- Deck the Halls
Val's Stuff-A merry Kitty Klaus
SMO – Magic
SMO - A little Loven
Previous Post
Archives
Powered by