Not a good week
Monday, September 24, 2012

Rest In Peace Dad...Love and Miss U !!!!!


Sorry my blogging friends but this post is not cross-stitch related. On Monday I went to work on my day off to cover a shift. I left work at 10:30 and decided to go to wal -martand get some stuff for the house.I had just started shopping and had to pee so I went.I then got a phone call from my baby sister. She told me my dad was passing away...good thing I was sitting cause the news floored me. I left the shopping cart outside the bathroom and left.30 min.laiter I was at the hospital with my mom and two of my sisters. At this time my dad was still aleart but in and out. I hugged his neck told him I loved him and started calling people for prayers and to notify my two boys of there grandpa's condition. Family gathered and we all prayed,cryied and prayed some more. Around 1or 2pm it was decided that dad was to be put on Hospis care. They started morphine at doses every hour to ease the pain.they quickly whent to doses every 30 minutes and then it was double doses every 15 minute. At around 11:30-11:45 my oldest sister got in from IND.and they give dad anouther dose;this dose put him into a deep sleep and at 4:20 am his heart stooped and he was pernonced dead. I do not wish this expereance on anyone. This is the hardest thing I have ever had to go though. I do not look forward to my mother passsing as i know it is gonna be worse cause she is the glue to our family.she was a rock over this last year of my fathers life. I know he is in a better place cause in my opinion this world SUCKS. I will miss you dad and look to see you again so hold me a spot in heaven Dad chose to be cremated so there was no funeral just a family/friend gathering at mom's house and the will was read a few days after the gathering. My Sisters descided that we needed to have charms made from Dad's ashes.Dad's wishes were to have his ashes spead out over his anscestors.
THANKS FOR STOPPING BY !!!!

3:20 AM
About Me
Name: Dawn B.
Home: Haltom City, Texas, United States
About Me: I love my Kids, Kitties and stitching. This blog will reflect all.
See my complete profile
My Time
Other stuff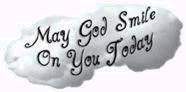 Suggested Reading
Links
My Stuff




Good Read

Other Stuff














Hope for the humor impaired! Check out the fat cat's official Web site!

To-Do someday

Done in no order just in 2009:

Tanya Meehan – Halloween Game board (WIP)
SMO - Day 12 (WIP)
Foot Prints SAL (WIP)
Flower Power- Current WIP 2009
Eric Michel's – Smile it's your birthday
Vermillion Snow men collection
1 down 11 to go
IN between Snowmen Goals:
20 ornaments for 2009 Christmas gifts
9 done 11 to go
Christmas ATC's
For my 4Th of July tree :
RG -July
Kreinik- Patreotic snowman
SMO- America Scramble
RG -USA tin Topper
Any time Goals :
Vivian Bales- Deck the Halls
Val's Stuff-A merry Kitty Klaus
SMO – Magic
SMO - A little Loven
Previous Post
Archives
Powered by