Good Bye 2007
Monday, December 31, 2007
I have just counted the number of projects that I stitched in 2007 and I think my final count was 32 and then I did maybe 5 MA's on top of that. I don't know how you all fell about that but I'm excited about it. I kept a few good Friends and made some new ones towards the end of the year. Well I wanna say good bye to another good year of stitching & Thank you to all my stitching and non stitching friends.
Here is my last finish of 2007. He was a freebie found HERE. I'm happy with the way he turned out and I hope the recipient likes him as well. I pasted him onto a wooden box and will line it with felt.
Eliot the Snowman
I'm looking forward to
and continuing friendships from 2007.
And for my first start of 2008 we have a SanMan Originals group Freebie called Magic Hat. I love snowmen and Ginger bread men and this one puts both together. Right now it's just a blob of White but when I get done it will be just to cute.. That's the hope any way's.


I have once again made a stitching list that can be found on the sidebar of my blog. I'm gonna do my very best to stick to it this year.

Labels: Finishes, New Starts
THANKS FOR STOPPING BY !!!!

2:01 PM
MA/WIP/Cats
Thursday, December 20, 2007
Here is my version of Eliot. I saw this done by a fellow stitcher so sorry I can't member whom it was but I thought he was to cute and decided I had to do this. I've worked on him for two days now and this is my progress.He was a freebie and I know how much us stitchers like freebies so Here is the link to him.

A few months ago I had asked my stitching group if we was gonna do a Christmas MA exchange but highly disappointed when they said no. I got an e-mail from Mia that she would happily do one with me so we did. This is the MA she sent to me witch I received just a few days ago. I personally think she went out of her way on this one but love it very very much. Thank you.
Mia.I love Santa and the card even though I can't read most of it. I like the way she did the address as well. All very original.


I have updated Kitty Tails if anyone cares to go and have a look see.



THANKS FOR STOPPING BY !!!!

2:13 PM
The tree is up !!!!!!
Sunday, December 16, 2007
This was a Christmas gift from a dear friend in Malaysia.


Thank you so much To Lillie L. Do you all see my little Eeyore ? He has a little magnet on the bottom of him and thought that would sure come in handy when picking them needles up off the floor. The pattern of the ornament Lillie tells me is called Santa Paws. he is just the cutest little thing I've seen in a while. The little Kitty cat is now on my cell phone. I had one on there but this one had to take it's place.





Thank you to Lisa S. whom was kind enough to send me this pattern as part of an exchange we did with CSF group. I'm in love with the design the colors and the way it turned out. Somebody asked me what color I used so here is the answer to that.
This is a MDesighns pattern
I used a anchor floss #121
Thank you all for the great Comments. They mean so much to me.
Labels: Christmas, Finishes, Friendship, Gifts
THANKS FOR STOPPING BY !!!!

12:15 PM
Half done
Tuesday, December 11, 2007
Ok I'm now officially half way done with my 2007 tree. This is certainly not stitching up as fast as it looks like it would. I'm happy with the results so far. What do you all think ?


I'm off to work on my baby blanket now. soo till this weekend you all have a good one.
THANKS FOR STOPPING BY !!!!

1:57 PM
2008 PIF
Monday, December 10, 2007
First off thank you all for the comments on my last post. Love them all

Now I got this from Lillie's blog and decided I want to do this again this year.

PAY IT FORWARD





I've signed up for a Pay It Forward (PIF) Exchange on Lillie's blog. PIF is based on the concept of the movie "Pay it Forward" where acts or deeds of kindness are done without expecting something in return, just passing it on, with hope that the recipients of the acts of kindness are passed on. Yes, this have been going on for quite awhile now.


So my pledge is that I will make and send a handmade gift to the first 5 people who leave a comment to this post on my blog and I hoped that you will do the same on your blog. By the way, you got 365days to finish and mail your gift, that's a whole year. I do not know what my gift will be yet and you will not be getting in a month or the month after next either BUT in between 6 to 8 months time from now, a package will come from me. That's a promise. AND, if you don't sign up, it only means that you are giving me a chance to receive something WITHOUT the need to give back...and hear my 'evil laughing' echoing away....SO, make my life difficult will you? LOL
All you have to do now after leaving me your comments, please email me your addie.

Labels: Pay-It-Forward, Thank You
THANKS FOR STOPPING BY !!!!

4:01 AM
New finish & Start
Thursday, December 06, 2007



Her we have my version of the SAL. Done on Sassy's Hand painted Fabric witch was a gift to me. Color was Thistle Blossom. Thread is Anchor # 1325 witch was also a gift. This took me about two days to finish and now I think it will be put onto a box. Thank you ladies of the group whom did this SAL with me. As always it was great fun and this is one of them patterns that I would do again.


This is my new start.It is the MDesign 2007 Christmas tree. I'm doing it in variegated blue cause that's my favorite color. This was a Christmas gift from Lisa S. also a dear sweet lady Thank you so very much.

THANKS FOR STOPPING BY !!!!

3:04 PM
MA Exchange
Sunday, December 02, 2007
I just finished up anouther MA exchange with the MA yahoo group. This one was Favorite Holiday and lucally my partners Favorite Holiday is Christmas. Janien did and awsume job if you ask me. The gifts she included were cool too. A big thank you to Janien.
I'm now using the floss she sent for a SAL project I'm doing with my CSF yahoo group. It is working out great with the fabric I chose. More about that next time.


This is the MA I sent to Janien and just recived word that she got it. Only showing the back because the front only had her address on it.



Here is my progress on the baby blanket and from my guessing right now I'm a little over half done with this.


Happy Holidays.
THANKS FOR STOPPING BY !!!!

3:13 AM
About Me
Name: Dawn B.
Home: Haltom City, Texas, United States
About Me: I love my Kids, Kitties and stitching. This blog will reflect all.
See my complete profile
My Time
Other stuff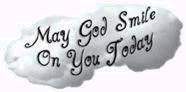 Suggested Reading
Links
My Stuff




Good Read

Other Stuff














Hope for the humor impaired! Check out the fat cat's official Web site!

To-Do someday

Done in no order just in 2009:

Tanya Meehan – Halloween Game board (WIP)
SMO - Day 12 (WIP)
Foot Prints SAL (WIP)
Flower Power- Current WIP 2009
Eric Michel's – Smile it's your birthday
Vermillion Snow men collection
1 down 11 to go
IN between Snowmen Goals:
20 ornaments for 2009 Christmas gifts
9 done 11 to go
Christmas ATC's
For my 4Th of July tree :
RG -July
Kreinik- Patreotic snowman
SMO- America Scramble
RG -USA tin Topper
Any time Goals :
Vivian Bales- Deck the Halls
Val's Stuff-A merry Kitty Klaus
SMO – Magic
SMO - A little Loven
Previous Post
Archives
Powered by