Exchange , A Finish & Awards
Friday, August 22, 2008
I was on the SMO group the other day.... well guess it was last month really....and was looking at the wish list's on there when I ran accross Kath looking for Halloween ornament's for the tree they wanted to do. After a few PM's we decided to do an exchange. Thus the photo. I have one more ornament for my tree and a little tuck pillow for underneth. In return Kath has 3 halloween ones for her tree.
Can you spot the Cat ??????
This was finished on 8-19-08. Now if I can only get the rest of the months done I was thinking about a table top calender typ thing. HUUUUMMMMMMMMM need more stitching time.


One last thing before I go :


I received this award from Elaine.
Thank you! Its exciting to receive awards like this!

The rules of the award are:
1. The winner can put the logo on her blog.
2. Link the person you received your award from.
3. Nominate at least 7 other blogs.
4. Put links of those blogs on yours.
5. Leave a message on the blogs of those you've nominated.(sorry I forgot)

Lillie L.
Lisa S.
Ranae
CJ
Eva
Barb
Paula C.
Kim
stitcherw
Sue P.
Barb K
Katie G.


Stitchingnow


Labels: Awards, Exchanges, SMO Finishes
THANKS FOR STOPPING BY !!!!

8:40 AM
Monday Again
Monday, August 18, 2008
I got Saturday the 16TH off unexpectedly and I was not having a good day. The migraine took over but just before I went to bed I checked the mail. This was in there. A RAK that made me smile and made my day. Lisa S. of
My Needle & I
sent this great gift to me. I now have a heirloom cat made by her, A new beaded scissor fob for my back Cat scissors (soon as they get here)& A creative card.
I'm working on this SMO October this week. Here is my progress so Far. The Halloween bug hit me last week and I figured while I wait on some other designs to come in I would work on this one.
THANKS FOR STOPPING BY !!!!

4:34 AM
Guess What !!!!!!!
Thursday, August 14, 2008
I have a finish Wahooo !!!! I have 2 more of the Santa's to do and think I will just have to give them the same little beard effect. I really like it and DBF likes it so much he has asked If I would let him hang it in the shop for the Holidays.. I'm still debating that one.
I have some more Rescues too. I just couldn't resist : Guess it's the kid in me...LOL
These come from a little Thrift store about 3 miles from our house and the only reason I was even there was DBF was looking for a good used coffee table for his shop. I didn't even want to go in the store but I did and see what happened.
For stopping by !!!

Labels: Lizzie Kate Freebie's, Rescues
THANKS FOR STOPPING BY !!!!

1:31 PM
Day 3 Progress
Sunday, August 10, 2008
Friday I sat down and learned how to make a Beaded Scissor Fob from this Tutorial.I found the Tutorial very easy to follow and with in 2 hours I had my first one done. It took me less time on the second one as I had already made all the mistakes on the first...LOL I used a different end on mine then the called for Lobster claw and really think I like it better.

My progress as of 8-10-08. Have worked on this three days now and think he is comming along nice. Would like to have him done by 8-16-08. The Before and after is just so you can see the difference in the floss (Size and effect wise).I learned a new Techneck today. Thanks to Sue P. from ESC yahoo group. It can be found here. Scroll down to Anchoring Floss. I'm loving this very much and wounder why I haven't found it long before
now.
If you click on the photo you get a better look.

To All who visit !!
Labels: Lizzie kate stuff, SAL
THANKS FOR STOPPING BY !!!!

1:08 PM
Monday/04/08
Monday, August 04, 2008
Mom just took my baby sister and her kids back to my home state of Indiana and brought me back this gorgeous Angel. She is Fiber optic and very gorgeous when lit up. I have her in the living room so I can enjoy her at night.
This is my new project for the month of August. Doing this as a Lizzie Kate SAL with a yahoo group.I'm using the RG - Santa's Beard & Suit floss for everything white. Except maybe his gloves ; Haven't decided that yet. If you want a better look you can click on the photo and it will show a blow up.

Thanks for looking.
THANKS FOR STOPPING BY !!!!

3:45 PM
Award & PIF
Friday, August 01, 2008
OK Yesturday afternoon I recived a PIF from Lillie. Yes My PIF arived in record time not like the first envy she mailed. Guess the post office upgraded over night...LOL
Here is what she sent and I put the Pin Keep in it's place of honor, witch is right behind my stitching chair in the kitchen. Thank you Bunches Lillie as alway's you out did yourself in the finishing. Love the fabric and the little light up Eeyore pen.
I was informed that I had recived an award so Thanks to Stitching Mama



The recipients of the Brillante Weblog are welcomed to put the Logo on their personal blogs and have the honor of passing this award to seven other bloggers.Here are the rules for passing on the award:

l. Put the logo on your blog
2. Add a link to the person who awarded you.
3. Nominate at least seven other blogs
4. Add links to those blogs on your blog
5. Leave a message for your nominee on their blog.

Each and every one who stops by my blog deserves this award so YOU feel free to take the nomination and run with it.

Labels: Awards, Pay-It-Forward
THANKS FOR STOPPING BY !!!!

1:08 PM
About Me
Name: Dawn B.
Home: Haltom City, Texas, United States
About Me: I love my Kids, Kitties and stitching. This blog will reflect all.
See my complete profile
My Time
Other stuff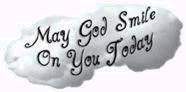 Suggested Reading
Links
My Stuff




Good Read

Other Stuff














Hope for the humor impaired! Check out the fat cat's official Web site!

To-Do someday

Done in no order just in 2009:

Tanya Meehan – Halloween Game board (WIP)
SMO - Day 12 (WIP)
Foot Prints SAL (WIP)
Flower Power- Current WIP 2009
Eric Michel's – Smile it's your birthday
Vermillion Snow men collection
1 down 11 to go
IN between Snowmen Goals:
20 ornaments for 2009 Christmas gifts
9 done 11 to go
Christmas ATC's
For my 4Th of July tree :
RG -July
Kreinik- Patreotic snowman
SMO- America Scramble
RG -USA tin Topper
Any time Goals :
Vivian Bales- Deck the Halls
Val's Stuff-A merry Kitty Klaus
SMO – Magic
SMO - A little Loven
Previous Post
Archives
Powered by