Blue Exchange
Tuesday, May 22, 2007
I did a different kind of stitching exchange with my yahoo group CSF.
It was called May color floss exchange (blue) and I must say I had a blast with this One. I think I got the best partner for this exchange.Thank you Petra. I was a little nervous at first on what to get for my partner but now that I got my gift in the post I now know that I did good. Dummy me put it in the post without taking a photo one.

This is what Petra sent me…
Hello Kitty tin lunch box filled with stuff…
Little House Needleworks pattern called Blueberries
Beverage cozy
Fragrant sachet
2 packs of Kleenex
Little tin shaped like Hello Kitty
I love NY key chain
From: http://www.cresentcolors.com
Blueberry Tart
Blue Beatrice
Blue Moon
DMC variegated
4010,4020, 4220,4230,4240


alt="Click here to join cross_stitch_forever">
Click to join cross_stitch_forever
Labels: Color exchnages
THANKS FOR STOPPING BY !!!!

11:03 AM
New finsih
Tuesday, May 15, 2007

My Garden MA exchange has arrived. Yippee I love the little pattern she put on the front and on the back was two little penguin buttons. Now I am the proud owner of 3 MA's. Incase I have never said this before I'm Addicted to the MA almost as much as Cross-Stitching itself.
On Sunday I gave mom her needle book and she liked it. There is nothing like getting to see someone's face light up when they receive a piece you have work really hard on. I did however mess up and put the closure on the left side instead of the right but she was sweet enough to say it was just right for her as she was right handed. I love ya mom even if you are just saying that to make me fell better.
Now onto my new finish.. Yep I got it done finally. While doing the end of this one I was reading a blog and got a Q-snap tip that I tried and must say WOW!!! I put some felt on the Q-Snap from and then my fabric and then the clap thing. The felt kept the fabric stable It was cool.

THANKS FOR STOPPING BY !!!!

2:30 PM
One more weekend ends./Mothers Day
Wednesday, May 09, 2007
Ok with my 4-day weekend coming to an end today I figured you all might want to see what I've been up to. This is a needle book I made for my mom for Mothers Day.
I wiped off two patterns from my wish list. Ordered them from 1-2-3 stitch and I have also ordered more thread from Carries threads so now I can soon pick up my Bouquet for Cheryl.
I hope all you mom's that read my blog have a great day and if you aren't yet a mom then do something nice for your mom on Sunday.



My current WIP is Friends with chocolate & I was hoping to get it done this weekend but I have procrastinated stitching on it and have been distracted making a few little gifts (sorry cant show them right now) for some ladies. Now next week I should be able to get them in the mail and then I will be able to show all. I've also joined a new group type website. You can blog and share photos and leave messages. I think it's kind of cool and invite you all to come join me there.
Thanks to Mearia at stitchingbloggers group.


THANKS FOR STOPPING BY !!!!

10:25 AM
About Me
Name: Dawn B.
Home: Haltom City, Texas, United States
About Me: I love my Kids, Kitties and stitching. This blog will reflect all.
See my complete profile
My Time
Other stuff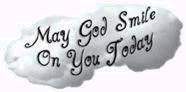 Suggested Reading
Links
My Stuff




Good Read

Other Stuff














Hope for the humor impaired! Check out the fat cat's official Web site!

To-Do someday

Done in no order just in 2009:

Tanya Meehan – Halloween Game board (WIP)
SMO - Day 12 (WIP)
Foot Prints SAL (WIP)
Flower Power- Current WIP 2009
Eric Michel's – Smile it's your birthday
Vermillion Snow men collection
1 down 11 to go
IN between Snowmen Goals:
20 ornaments for 2009 Christmas gifts
9 done 11 to go
Christmas ATC's
For my 4Th of July tree :
RG -July
Kreinik- Patreotic snowman
SMO- America Scramble
RG -USA tin Topper
Any time Goals :
Vivian Bales- Deck the Halls
Val's Stuff-A merry Kitty Klaus
SMO – Magic
SMO - A little Loven
Previous Post
Archives
Powered by