Freinds
Tuesday, November 28, 2006

Thank you Lillie




Do not know what else to say other then she only told me about the turtle for my son. I love it all and have already put the snowmen to use.

I finished the ornament I was working on. I boo booed it bad but do think I fixed it quit nice.


THANKS FOR STOPPING BY !!!!

11:46 AM
EMS 2006 ornament exchange
Sunday, November 26, 2006
This was from my Christmas ornament exchange 2006 partner from my
EMS Group.
Thank you WVShell for the ornament. I can't wait till family comes over to show it off so I'll start right here on my blog. Some people just say they like a gift but never show it off or blog about it or anything. I'm not one of those people.. I Really, Really like this ornament. She took the time to stitch something that I had put on my likes list.





I added a book to my stash a few days ago. I had ordered this book and in two weeks it come in the mail. This is a Gloria & Pat Cherished Teddies book. The little Irish bear and the Drummer boy are ones on the back cover but I am doing those so I merged the photo as not to take up a lot of blogger room.



THANKS FOR STOPPING BY !!!!

2:40 PM
Little update
Sunday, November 19, 2006
I'm currently working on something that I can not share at this time but once I get that finished witch I hope to be this weekend.I need to do a few more ornament's for Christmas gifts. After that I will be starting on a Teddy for the newest Member of my little sis's family. Yes that's right my nice of 18 years has had a boy. Then I will be getting back to the Pay it Forward projects.
Photo is of some stash I found in Evansville when I went on my trip.
For the rest of the stash that I have acquired in the last few weeks go to my side bar and click on the link My Photos then go into folder named My Stash
There is still time to Pay it Forward with me just go to the blog post titled Pay It Forward and post in the comment's. Also ther is still a wee bit of time left for the sighn up on the birthday/Christmas club. Link also on my side bar. One more thing I hope you will come and join Cindy's Stitching Bloggers yahoo group Link also on the side bar.
THANKS FOR STOPPING BY !!!!

9:48 AM
Tuesday, November 14, 2006
I finished my Chocolate piece just yesterday 11-13-2006 and had to share with you all.
This was a freebie from www.caseybuonauguri.com
This was a very easy stitch and very fun to do.


Came home from work the other day and I found this envelope from Cindy a very good friend. Totally unexpected but very much appreciated & this is what she sent to me
Sorry Cindy that it has taken so long for me to show off this. I truly do love it Thank you from the bottom of my little heart.

TTFN
THANKS FOR STOPPING BY !!!!

3:05 PM
What I've been up to:
Wednesday, November 08, 2006
This one is now finished.I bought this tool to make the trim and then tacked it on the little pillow. I will be keeping this one for myself as I have a gingerbread collection for Christmas.


This is a new start as of 10-7-2006.There has been alot of color changing on this one but it has been fun & who does not like Chocolate.Even if you can not eat it...
LOL
Please note that I now have blue siccors to match the wounderfull siccor finder done for me by whitcalla.


TTTNW (ta ta till next week)
THANKS FOR STOPPING BY !!!!

4:06 PM
Pay it forward
Monday, November 06, 2006
Pay It Forward
I seen this on Cindy's blog and thought it would be fun to play along.
It's simple as this:

The first five people to respond to this post (via the comments section) will get some form of "art" made by me. Be sure that I can email you to get your snail mail address. Think of it as something to look forward to getting in the mail. It will be original, made by me, but it may not be immediate, as I haven't made them yet. I am not sure what it will be.

There is a catch, of course, the way this works is that if you sign up, you have to blog this as well and continue sharing.

Note from Dawn (stitchingnow): Know that I am allowing myself until July of 2007 to have these gifts done and mailed out to the person on the receiving end! I do hope to have them done before that time, but I like to make sure that I have plenty of time. I give my word that I will finish these gifts and get them sent out in time! My gifts will probably be stitched or something like that . Please make sure and leave your email address along with your comment or you can email it to me. My email is dawnb34@sbcglobal.net . Make sure and post this on your blog and do the same thing so that you will be paying it forward!!!!

A new little finish


THANKS FOR STOPPING BY !!!!

5:00 AM
About Me
Name: Dawn B.
Home: Haltom City, Texas, United States
About Me: I love my Kids, Kitties and stitching. This blog will reflect all.
See my complete profile
My Time
Other stuff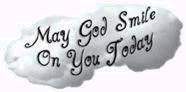 Suggested Reading
Links
My Stuff




Good Read

Other Stuff














Hope for the humor impaired! Check out the fat cat's official Web site!

To-Do someday

Done in no order just in 2009:

Tanya Meehan – Halloween Game board (WIP)
SMO - Day 12 (WIP)
Foot Prints SAL (WIP)
Flower Power- Current WIP 2009
Eric Michel's – Smile it's your birthday
Vermillion Snow men collection
1 down 11 to go
IN between Snowmen Goals:
20 ornaments for 2009 Christmas gifts
9 done 11 to go
Christmas ATC's
For my 4Th of July tree :
RG -July
Kreinik- Patreotic snowman
SMO- America Scramble
RG -USA tin Topper
Any time Goals :
Vivian Bales- Deck the Halls
Val's Stuff-A merry Kitty Klaus
SMO – Magic
SMO - A little Loven
Previous Post
Archives
Powered by