It's been a while.......
Wednesday, March 25, 2009
I'm working on a Quaker Pig and loving every stitch. Dennis has had my camera so I've not been able to post till now. The photo is not very good. I'm using Caron's Waterlilies- Orange Blossom per the requirement of the chart. I hand dyed the fabric a lavender color and I think that is making the floss look lighter. It's a variegated cream and pink color. If I had seen the floss before getting 6 hours into the project I would have just scraped it and did this in a darker pink. In the photo you see my working copy of the pattern. The dark color marked off is what Mr. Frog did to me. I kicked his but out to the pond and I hope he stays there a while...LOL
Dennis had a few finishes. The tree is done in Caron's Wildflowers-Pomegranate and Kelp. Had a lady from FC yahoo group send me some floss and Dennis wanted to try it out. The pig is his first and last done on 18 count. He had to put on his glasses and whip out the magnifying glass. It was quit a sight...LOL
Spring is here and these are found in our front yard just two days ago. I think they look like Minnie Lilies.
Thanks for stopping by...LYMI
THANKS FOR STOPPING BY !!!!

1:49 PM
Update 3-14-09
Saturday, March 14, 2009
Dickie Lovett has left our presence to be with God but he will never leave our hearts.

I thank each and every one for all the comforting prayers you made for the family.


Eddie Ray "Dickie" Lovett
1927 - 2009
Eddie Ray "Dickie" Lovett, 82 years of age, passed away Wednesday March 11, 2009.
Funeral: 11 a.m. Friday in Lucas Sylvania Funeral Home Chapel. Interment: Following a committal service, Dickie will be laid to rest in Bluebonnet Hills Memorial Park, Colleyville. Visitation: Dickie will lie in state noon to 7 p.m. Thursday at Lucas Sylvania Funeral Home, with family receiving friends 5 to 7 p.m.
Dickie was born Feb. 23, 1927, to Hardy and Effie B. Lovett in Celina. In 1928 his family moved to Birdville and later to Richland Hills.
Dickie joined the Navy in 1944 where he served in the Pacific aboard the USS New Jersey during World War II. When he returned from the war, he married his loving wife Lillie on April 10, 1947. Since 1958 Dickie was a used car dealer in Fort Worth.
Survivors: Wife, Lillie; son, Brad and his wife, Sondra; granddaughter, Amber and her husband, Danny; great-grandchildren, Madyson and Major; and sisters, Edna and Dorothy "Dot."



This is Irish Coffee and it was a freebie found

Here.

This statement suite me to a tee. Can't wake up without at least one cup of Coffee.



Last but not least..I received another Birthday gift from an old friend. Thank you Heidi B. for thinking of me and sending such wonderful things.
Labels: Freebie's Done, Friday Finsish, Gifts from, Saying Good bye
THANKS FOR STOPPING BY !!!!

3:29 AM
Gifts and finishes
Saturday, March 07, 2009
OK OK I know you all are probably tired of seeing the gifts but got this one last one to show. This come to me from a very dear friend in Kansas whom I have never meet in person but she knows me so well in spite of that. Look at the pretty wrapping paper. she took the time to wrap some of the gifts in.Cherie Cordials..My favorite chocolates. Cashews..My favorite nut (other then Dennis) My very own personalized can cozy..My Dr.Pepper will never be naked again. I very cute hand made card and a few other mis things that will be put to good use. THANK YOU CHRIS !!!!!!
In Lillie's gift she sent me this post card and I thought it looked familiar so after doing some searching of my stitched stuff I found this. I think I'm gonna frame these together and hang them on the wall.
Stitching news
I finished my Coffee project on Friday..Wahoo a friday finish

LizzieKate-Coffee Crazy

Did change the color of one of the coffee cups. Added gold to the center one & I like it.
Dennis had a finish too. I also toght him the Satin stitch but he has not completed that project yet. Will show when he is done. I like this little tree.


Labels: Friday Finsish, Gifts from, Lizzie kate stuff
THANKS FOR STOPPING BY !!!!

4:52 AM
More Birthday and a finish
Wednesday, March 04, 2009
Right before taking the boys home I made Dennis take a birthday photo of us. This is about the only one I have put on-line. I don't do many photos. Chris isn't looking at the camera as I told him to-do..the goofball. He is so much taller then me we sat him in the chair and I stood. Nicky is not much farther behind Chris in the hight department as you can see.
Monday I went to work and when I come home I got a knock at the door. This is what was handed to me. I signed and couldn't get it inside quick enough. I knew the contents would be great but I didn't know how great. Inside was a T-shirt from Lillie's latest travels, A blue box with a pretty blue ribbon tying it all up, a post card with some cute kitties on it and some CHOCOLATE. Lillie knows me to well...LOL The Post card matches a stitching project I did just last month. I think I'm gonna take the post card and the stitched piece and frame in.
Lillie confessed to not making the blue box but she had a friend do it for her. She hurt her finger ...Poor Baby. Lillie did however stitch the fob and she put my initial on the back of it. When I op[end the blue box I had no idea what was gonna be in there but just like the battered box it was wonderful. Places for all my stitching stuff. Lillie told me what the box was called but I have lost the note so I'm sorry I can't tell you what it's called. I just call it Fabulous. Thanks so much my friend.
Vermilion February hearts is done. Finished it on March -03-09 at about 6 PM. Changed the colors to stand out better on the fabric I dyed. Next up is the March snowman. Check back for updates on that one.
Labels: Gifts, Holidays, Vermilion snowmen
THANKS FOR STOPPING BY !!!!

2:29 AM
Birthday stuff
Sunday, March 01, 2009
Chris made me the snowflake and Nicky used my Cricket to make me a card. The Cat pen come from Nicky's field trip to see the Egyptian exhibit that come to Dallas a while back.
I draged the boy's to Build-A-Bear Saturday. The Froggie named Hoppy is mine and I made the Kawala for Nicky as I didn't get him anything for Valentines Day.
Hoppy's new home is now on top a big long dresser we have in our bedroom.
This is a card I recived from Meg. She belongs to my Yahoo group FC and she made the tatted bookmark for my birthday. I have always admired these when she did them for other members but now I have my very own. WAHOO !!!!!! Thank you Meg. Though I can't bring myself to hid it in a book I hung it on the wall in my kitchen.
All my Cards and floss from the ESC birthday club and a few that were not in the club. Great big thank you to every one who got it to me so I would have it to open on my birthday. I know how hard it is to remeber stuff that falls on the first day of the month.
Now this is not all the stuff for my birthday but the rest is gonna have to wait till the mail comes
STITCHING NEWS
Dennis had some finishes and now I have some card making to-do. He played with the colors a bit even if it doesn't show in the photo.
I am almost finished with my February snowman. Not much stitchinf time this last week and Saturday was a no stitching day. Hope to pick it back up today and get it done in the next week.
Labels: Gifts from, Holidays, WIP
THANKS FOR STOPPING BY !!!!

7:52 AM
About Me
Name: Dawn B.
Home: Haltom City, Texas, United States
About Me: I love my Kids, Kitties and stitching. This blog will reflect all.
See my complete profile
My Time
Other stuff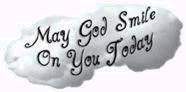 Suggested Reading
Links
My Stuff




Good Read

Other Stuff














Hope for the humor impaired! Check out the fat cat's official Web site!

To-Do someday

Done in no order just in 2009:

Tanya Meehan – Halloween Game board (WIP)
SMO - Day 12 (WIP)
Foot Prints SAL (WIP)
Flower Power- Current WIP 2009
Eric Michel's – Smile it's your birthday
Vermillion Snow men collection
1 down 11 to go
IN between Snowmen Goals:
20 ornaments for 2009 Christmas gifts
9 done 11 to go
Christmas ATC's
For my 4Th of July tree :
RG -July
Kreinik- Patreotic snowman
SMO- America Scramble
RG -USA tin Topper
Any time Goals :
Vivian Bales- Deck the Halls
Val's Stuff-A merry Kitty Klaus
SMO – Magic
SMO - A little Loven
Previous Post
Archives
Powered by