16 hours & 30 min.
Wednesday, January 24, 2007
My oldest son turned 15 years old on the 22 of Jan. This is his gift from me with Heidi's help… Thanks again Heidi!!!!!!
Now some stitching news.
On 1-17-2007 I started this project called "Stress Buster"
It's an EMS freebie design from the group.
I've been holding this design hostage on my computer till just the right time came along to do it up. This is gonna go to one Pay-It-Forward person on my list. Sorry will not revile the name till that person gets her gift. I can only hope that she enjoys this as much as I have stitching it. So ladies let the guessing begin

Now so far I have 16 hours & 30 minutes put into this and 8 hours of that has been all boarder.. I am happy that half of the border is complete though.
Labels: Pay-It-Forward
THANKS FOR STOPPING BY !!!!

4:17 PM
Good Mail Day
Wednesday, January 17, 2007
Hidie THANK YOU, THANK YOU, THANK YOU! I got my package today! You made my day, you made me week!!!! Chris is just gonna love this little guy.
Cindy THANK YOU, THANK YOU, THANK YOU! I got my package today! You made my day, you made me week!!!! I love my Pay-it-Forward gift from you..





WOW, WOW, WOW !!! I did it, Got frogged today trying to finish but I did it.
Now I just have to wash and finish with trim and backing. I can't wait till Christmas so I can display him..

Happy Dance for me.. This also goes twards my 10-25-50 challange witch means 8 more to go.. Yipee !!!


Labels: Finishes, Gifts, My To-Do list
THANKS FOR STOPPING BY !!!!

2:17 PM
Pay-It-Forward
Sunday, January 14, 2007
A great big Thank you to all that left me comment's

on my last post. I liked them all and as you can see I have changed it once a gain. This one will stay a while as I have found a way to get some of my liked things Incorporated into my blog. My favorite color (blue) and Eeyore.

Now onto some stitching news...or an update.
This was my first Pay-It-Forward gift to Cindy Grayson.

I'm so happy that I can finally show it to you all

as you may notice that some of the patterns look familiar

as I have posted progress photos of them as I went along.

I could not say why I was doing them but now you know why.

From the e-mail that Gindy sent to me she just loved

the pillow. That makes my heart really really happy almost

to tears happy. I just hope the rest of my gifts bring such

pleasure.
Labels: Gifts to ...
THANKS FOR STOPPING BY !!!!

4:44 PM
Progress report
Tuesday, January 09, 2007


A great big Thanks to Vonna P. for this gift from the Pay-It-Forward game.
This is the first one I have recived and am just thrilled with it. She even sent me the siccors in the photo. I did have to steal the photo from her blog as I could not get a good one.


Here is my weekends progress on Ready or not.
I had a good stitching weekend & went to Hobby Lobby were
I found some Christmas fabric on sale. I got two patterns
one of witch will be the backing for this. I have desided
that this one project is gonna be for me. SORRY LADIES
He will hang on my fire place quit nice.


Labels: Gifts, My To-Do list
THANKS FOR STOPPING BY !!!!

2:15 PM
First 2007 project
Wednesday, January 03, 2007
My weekend progress of Are you Ready.
Have decided that I'm not ready to quit my Christmas stitching so this one will go into a drawer when done until Christmas 2007. The photo doesn't show the true colors.
The yellow is actually a dark gold and the brown is a dark red. I'm not used to the dark Christmas colors this pattern calls for & if I ever decide to do this one again I will probably change the colors to be a bit brighter..
This is my second project on my challenge list the first
Project has been done but can't show & tell any details other then it is my first Pay-it-forward gift and when the recipient receives it I will post about it. Can't let her see before she receives it. There would be no fun in that.. Just wish I could be at her house when she opened it.
Labels: My To-Do list
THANKS FOR STOPPING BY !!!!

3:56 PM
2006 finishes
Monday, January 01, 2007
Here are my completed works for 2006
Desided to copy
Hedie's

Idea and do a slide show.
Take note of my last finish as I got the
one done that I wanted to be put on 2006..
YeePee for me !!!!
Labels: Finishes
THANKS FOR STOPPING BY !!!!

5:08 AM
About Me
Name: Dawn B.
Home: Haltom City, Texas, United States
About Me: I love my Kids, Kitties and stitching. This blog will reflect all.
See my complete profile
My Time
Other stuff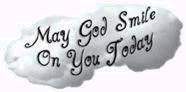 Suggested Reading
Links
My Stuff




Good Read

Other Stuff














Hope for the humor impaired! Check out the fat cat's official Web site!

To-Do someday

Done in no order just in 2009:

Tanya Meehan – Halloween Game board (WIP)
SMO - Day 12 (WIP)
Foot Prints SAL (WIP)
Flower Power- Current WIP 2009
Eric Michel's – Smile it's your birthday
Vermillion Snow men collection
1 down 11 to go
IN between Snowmen Goals:
20 ornaments for 2009 Christmas gifts
9 done 11 to go
Christmas ATC's
For my 4Th of July tree :
RG -July
Kreinik- Patreotic snowman
SMO- America Scramble
RG -USA tin Topper
Any time Goals :
Vivian Bales- Deck the Halls
Val's Stuff-A merry Kitty Klaus
SMO – Magic
SMO - A little Loven
Previous Post
Archives
Powered by