Happy Dance Time
Tuesday, August 29, 2006
The other day I was reading some blogs and ran across this tutorial (

Post Card

Side bar of blog

) for making a crazy quilt post card. Thought that a very cute idea & then I got to thinking about it and said "if that can be done with fabric I could stitch something and add it to the center instead of another piece of fabric. I love doing the mail art but find the envelope making a bit challenging. This Idea is so much better. I'm not happy with the edges on mine so there is defiantly room for improvement on that. I am however so happy with the way it turned out. Ok ladies here it is.
THANKS FOR STOPPING BY !!!!

12:19 PM
I'm working on....
Sunday, August 27, 2006
Thank you all who have left me comment's.

Last weekend I worked on the Retro cat 4 of 12 a while. Now he is put aside for about 2 weeks as I started on a snowman about 3 day's ago.
This is 1 of 6 that I bought at patterns online. This series is by Laura Doyle whom is new to patterns Online. This was not on my wish list but thought they were better than the snowmen I had originally wanted. I'm going to try a new idea with this but you will just have to read my blog to find out what this turns into. I think it will be cute & who knows maybe the Idea will catch on. I have to get this one stitched up this week as next week I start a stitch-along with EMS group.( I will be doing the pin cushion.)

I also want to invite you all to join
My map
.
If you belong to the
EMS
group you may have seen this there.
THANKS FOR STOPPING BY !!!!

3:27 AM
Good Day
Wednesday, August 23, 2006
I have been working on this scissor finder for two day's now. This will be a Christmas gift for Cherie. I used (I think) the same colors as I did for the needle book I did for her birthday. I found the one & only photo I have of that needle book. She said she would send me some photos of it as soon as she could. This will be snail mail so it is hard telling when they will come.



This is a scissor finder I'm sending to Chris as a Christmas gift.



I did this one with white beads as the outline. She loves snowmen so I have decided to do up another snowman to go with this one.

This is my home town just incase you ever wanted to know that. I may be going back for a visit come the end of Oct.2006. It will be the fisrt time in 23 years.


THANKS FOR STOPPING BY !!!!

10:29 AM
Wish list update
Friday, August 18, 2006
Yesterday I found that I now have some time to stitch so,
I updated my

Wishlist

& I ordered Home is off that list.
I'm considering ordering some more but just have to think
about that a bit more.
More of my wish list from 1-2-3-stitch
Snowy day Snowmen
Then there is
Proud to Be A Bearmerican
From marilyns.com
THANKS FOR STOPPING BY !!!!

9:26 AM
Weekly update
Monday, August 14, 2006
First off let me just say that I did not really have a good week last week. I lost my last two bunnies ( do not know why ) maybe due to the heat. I got very little stitching done because of the bunnie loss and work. When I did get to stitch I worked on an enchange thing. Sorry can not show that yet but soon. Sunday I worked on my Retro cat 4 of 12 so here is my progress for that.


.
I think this one will be my favorite only because It has a lot of blue.
Just wanted to say that if anyone wants to email me they can do so by the link on my side panel. I may not have time to blog everyday but I do check my email every day. Hope you all have a good week.
THANKS FOR STOPPING BY !!!!

2:26 PM
Weeks end
Monday, August 07, 2006

After working 10-hour day's this week I still managed to squeeze in a bit of stitching. In the first photo you will see my little snowman. The white outline is the small beads & the ones on the inside are supposed to be falling snow. Then I took some glitter glue and put in a few stars. I tried to do snowflakes but there just was not enough room. I also looked at the LCS but had no luck finding snowflake charms. This will be turned into a scissor keep for a friend's X-mas gift. The second photo is of the Retro cat. I worked a bit on him this week because I was at a stand still on the snowman. Had to get the beads & glitter glue but could not do it during the week.

Saturday the boy's & I went to Hobby Lobby & my youngest DS found this cut fabric. This will be incorporated into my next project. I bought plenty of fabric so incase I mess up I'll have enough.
THANKS FOR STOPPING BY !!!!

2:14 AM
About Me
Name: Dawn B.
Home: Haltom City, Texas, United States
About Me: I love my Kids, Kitties and stitching. This blog will reflect all.
See my complete profile
My Time
Other stuff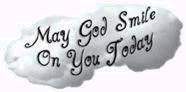 Suggested Reading
Links
My Stuff




Good Read

Other Stuff














Hope for the humor impaired! Check out the fat cat's official Web site!

To-Do someday

Done in no order just in 2009:

Tanya Meehan – Halloween Game board (WIP)
SMO - Day 12 (WIP)
Foot Prints SAL (WIP)
Flower Power- Current WIP 2009
Eric Michel's – Smile it's your birthday
Vermillion Snow men collection
1 down 11 to go
IN between Snowmen Goals:
20 ornaments for 2009 Christmas gifts
9 done 11 to go
Christmas ATC's
For my 4Th of July tree :
RG -July
Kreinik- Patreotic snowman
SMO- America Scramble
RG -USA tin Topper
Any time Goals :
Vivian Bales- Deck the Halls
Val's Stuff-A merry Kitty Klaus
SMO – Magic
SMO - A little Loven
Previous Post
Archives
Powered by