New Years Eve
Wednesday, December 31, 2008
As we prepair to say by by to 2008 and say Hello to 2009 I wanted to get in one last post. I have been collecting the state quarters for 10 years now and have completed this map. It now hangs in my living room where it will stay for a long time to come.
My last stitched finish of 2008. It will be going to my youngest son very soon. He has painted all these Chinese symbols on his wall and I thought this would be a great addition to it. I hope he likes it.
To all and hope 2009 is a good one..
Labels: End of the year, Freebie's Done, Mis
THANKS FOR STOPPING BY !!!!

4:15 AM
3 finishes
Monday, December 29, 2008
The first two are Barbra Ann and the last one is JBW from Christmas Keepsakes 2

Labels: Barbra Ann, JBW, Ornaments
THANKS FOR STOPPING BY !!!!

12:22 PM
Merry Christmas
Wednesday, December 24, 2008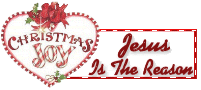 "C" is for the Christ Child born upon this day ;
"H" for herald angels in the night.
"R" means our redeemer ;
"I" means Israel ;
"S" is for the star that shone so bright.
"T" is for the three wise men, that traveled so far.
"M" is for the manger where he lay.
"A" is for all he stands for;
"S" means shepherds came ,
And that's why there's a Christmas Day.

I saw this posted on a group and thought you all would like to have some Christmas fun.
Sant's Jigsaw -Click here and enjoy

Labels: Holidays
THANKS FOR STOPPING BY !!!!

2:40 AM
Thank you Lillie
Tuesday, December 16, 2008

MERRY CHRISTMAS !!!

Lillie and I were on the same page this year. We both sent and received on or about the same day. This is what my friend sent to me. I wore the scarf for the first time last night and it was cozy warm. The ornament is on my little blue tree. Dennis confiscated the Tea. I will find a use for the beads ...maybe a scissor fob or two. I had a little help while taking my photo as you can see. THANK YOU Lillie so very much. You can see what she got by visiting her blog. Just click on her name.




Next are my Clay candle holders. Very easy and fun to make. I'm always looking for ways to craft/recycle stuff around the house. These are made from a paper towel roll.

Labels: Gifts from, Gifts to
THANKS FOR STOPPING BY !!!!

4:01 AM
Some more Ornaments
Monday, December 15, 2008
First photo is my two latest stitched ornament's
Snowman is from the 2007 Christmas issue of JCS magazine The other was a freebie that I received in a Christmas card. Thought that was a neet idea and I might just duplicate this idea next year.


Sunday Dennis and I went to the candle shop and we saw this candle holder there. Dennis and I both looked at each other and said "I/you can do that with clay". So when we got home I set out and made these two Vol tine candle holders. The first one was a flop so I gave it another try.

Labels: Freebie's Done, Other crafts
THANKS FOR STOPPING BY !!!!

11:54 AM
12-8-08
Monday, December 08, 2008
Here is Dennis' second finish. I just now noticed his mistake but it's OK I'll fix that for him. Said he doesn't ever wanna do another snowflake. Said they was to confusing. Don't know what he will do next but think it might be a stocking.


Finished my Bell ornament today and was so very happy. This took me over a week to do up and though it took much longer then I thought it would it really turned out quiet beautifully. Didn't do the back stitching on it as 1. I hate back stitching and 2. I didn't like the way it was looking with it.


My latest ATC card. This is for an exchange on

Labels: Christmas, Dennis finishes, Exchanges
THANKS FOR STOPPING BY !!!!

2:33 PM
Good Weekend & BF stitching
Tuesday, December 02, 2008
Yes !!!!!! you read that right...I finally after a year convinced Dennis to give Crosstitching a try. The first photo is the Itty Bitty Christmas tree he made into a Christmas card. He is now working on a snow flake in red. He is working with 11 count Aida because though you can teach on old dog new crafts you can't make the eye sight better....LOL
He did a really good job on this I think.


Next up we have a project that my oldest and I worked on together. I made the Santa out of clay and put the snow on the pine cones then I helped with the snowmen. Chris made the pound and then glued all the stuff to the board and helped with the snowmen.
He even took the photo.


I did my first Helga Mandl design and turned it into an ornament. This was no easy task for me yesterday. I had an upset tummy and nothing was going right with putting this together. I started out doing the beaded edge but finally ripped that out and went with the frayed edge. Helga Mandl has some freebies here if you wanna check then out. The design I did was from her SAL book that she sells on the group wXswThis was also my first stitch ever on 18 count Aida. I was always so intimidated by the smaller counts but seance Sue was so kind to send me some I had to give it a try. I must say thanks to Sue for that..as I like it very much.


Now I leave you with my ATC's. This will put an end to this project till I can get some more stitched up and Dennis has a chance to catch up...LOL
Thanks for visiting me and I hope you enjoy.

Labels: Christmas, Finishes, Helga Mandl
THANKS FOR STOPPING BY !!!!

8:14 AM
About Me
Name: Dawn B.
Home: Haltom City, Texas, United States
About Me: I love my Kids, Kitties and stitching. This blog will reflect all.
See my complete profile
My Time
Other stuff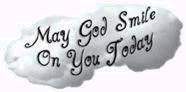 Suggested Reading
Links
My Stuff




Good Read

Other Stuff














Hope for the humor impaired! Check out the fat cat's official Web site!

To-Do someday

Done in no order just in 2009:

Tanya Meehan – Halloween Game board (WIP)
SMO - Day 12 (WIP)
Foot Prints SAL (WIP)
Flower Power- Current WIP 2009
Eric Michel's – Smile it's your birthday
Vermillion Snow men collection
1 down 11 to go
IN between Snowmen Goals:
20 ornaments for 2009 Christmas gifts
9 done 11 to go
Christmas ATC's
For my 4Th of July tree :
RG -July
Kreinik- Patreotic snowman
SMO- America Scramble
RG -USA tin Topper
Any time Goals :
Vivian Bales- Deck the Halls
Val's Stuff-A merry Kitty Klaus
SMO – Magic
SMO - A little Loven
Previous Post
Archives
Powered by