New Stuff
Tuesday, January 27, 2009
My dear BF decided a few months ago (OK more like a year ago) that it was time for me to have an upgrade on my Blazer. This is what was presented to me on Sunday 1-25-09 morning. A 2000, bright red blazer. I drove it to work Sunday then really got to drive it on Monday cause I was off. I'm happy with it and the DBF has his good moments..LOL...LOL Oh Ya !!! notice the kitten ? That is from momma kitties last batch of kittens. He is so very soft and very friendly and if I leave my door open he will not hesitate to jump in my car.
My New Start. SMO-Spiced Tea
Started on 1-26-09
I hope this one takes me a while to complete. I'm really tired of completing stuff fast. That sounds weird I know but it's true.
THANKS FOR STOPPING BY !!!!

4:12 PM
Hot Off the Q-Snap
Friday, January 23, 2009
Yes This morning I didn't think I would have a Friday finish but here it is hot off the Q-Snap. There are little snowflakes all around the snowman and words but they don't show up in the photo at all.


Lizzie Kate-Tiny Tidings Vll
Started on 1-20-09
Finished on 1-23-09
This is #9 of my 20 ornament goal.



Labels: Friday Finsish, Lizzie kate stuff
THANKS FOR STOPPING BY !!!!

3:37 PM
Lots of stitching to show
Tuesday, January 20, 2009
First update is of Dennis' stuff. He is really doing good and keeping with the stitching. We have come to an agreement though...He stitches and I make the ATC's for them. He did one and it wasn't very good so this is not his expertise....LOL

I did this one finally as it's been in my stash for a long time. Laura from ESC sent this one to me a while back. Thanks Laura !!! I want to take my cricket machine and make the cats names and make a wall hanging with this. I will post a photo when I get that done.This is a Stitching Kitty design called The Kitty did it & a fun stitch
When the boys were here for Christmas I asked both of them to pick out an ornament pattern they liked. This was Nicky's pick from Lizzie Kate's Tiny Tidings V11.
This is a Helga Mandi design done in DMC 4045 because I didn't want to buy the floss she called for as funds are tight right now. Did this one in only about 4 hours on a Sunday.
Last but not least an non stitching card. Done for my oldest son who will be 17...Yes 17 on the 22 of Jan-09. Love you Chris and hope you enjoy the card. HAPPY BIRTHDAY TO YOU !!!!!!!
The letters were done with my Cricut Machine.
Labels: Christmas, Helga Mandl, Lizzie kate stuff, Stitching Kitty
THANKS FOR STOPPING BY !!!!

4:10 PM
One A Day
Monday, January 12, 2009
My Friday Finish
Father Time the first in the Vermilion set. Took about a week from start to finish. Will now go into a drawer and await the other 11.


My QSW
The cats were done in two colors but you can't tell from the photo.Done on Saturday

I used DMC 434 and 3685


The heart was done on Sunday and in DMC 3685. Only took just a few hours to complete this quickie.

Labels: Freebie's Done, Friday Finsish, Holidays, QSW
THANKS FOR STOPPING BY !!!!

4:43 AM
Look, Look, Look and PIF
Wednesday, January 07, 2009
You ever notice that if you take the l out of Blogger you have Bogger. Yep it just hit me today and I say this because getting this photo on here was a bogger today.LOL
Here is my progress on Father time the first snowman in the vermilion series. Started him on Monday the 5Th and he is almost 1/2 the way done. I have changed the colors just a bit. The light blue wasn't showing up very well on my dyed blue fabric and I didn't deem it likable to have a grey and white snowman.
PIF 2009 is now closed and I have my 3 people. Thanks to you all and I hope you enjoy what I send you. I do enjoy stitching for others and this is a great way to do so.
Sandra
Cindy
Kathie
Labels: Pay-It-Forward, SAL
THANKS FOR STOPPING BY !!!!

3:02 PM
PIF offer
Thursday, January 01, 2009


I'm doing this with Shutterbuglady & Sandra of Painting with thread


*** This is how it works ***

If you would like to receive something stitched by me within the next 365 days, please comment on this post to say that you are interested.

I will take the first 3 people...or if there are more than 3, then I will do a drawing. In return, you must offer to do the same :) (Please only sign up if you are sure you will be able to do your part!)


What's a PIF? It stands for Pass It Forward or Pay It Forward, meaning pass forward a bit of kindness to make the world a better place.

The item I send could be anything. Just whatever I am in the mood to stitch and finish at the time.Remember, I will have 365 days to send it to you. Be sure your comment has a link to your blog or your email addy so I can contact you for your mailiing address.

Let the PIFing begin!

Labels: PIF
THANKS FOR STOPPING BY !!!!

3:15 AM
About Me
Name: Dawn B.
Home: Haltom City, Texas, United States
About Me: I love my Kids, Kitties and stitching. This blog will reflect all.
See my complete profile
My Time
Other stuff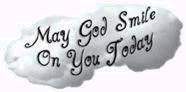 Suggested Reading
Links
My Stuff




Good Read

Other Stuff














Hope for the humor impaired! Check out the fat cat's official Web site!

To-Do someday

Done in no order just in 2009:

Tanya Meehan – Halloween Game board (WIP)
SMO - Day 12 (WIP)
Foot Prints SAL (WIP)
Flower Power- Current WIP 2009
Eric Michel's – Smile it's your birthday
Vermillion Snow men collection
1 down 11 to go
IN between Snowmen Goals:
20 ornaments for 2009 Christmas gifts
9 done 11 to go
Christmas ATC's
For my 4Th of July tree :
RG -July
Kreinik- Patreotic snowman
SMO- America Scramble
RG -USA tin Topper
Any time Goals :
Vivian Bales- Deck the Halls
Val's Stuff-A merry Kitty Klaus
SMO – Magic
SMO - A little Loven
Previous Post
Archives
Powered by