Show and Tell
Thursday, July 31, 2008
This is how I decided to organize my special floss's such as SSS- WDW ..ECT.

With the help Of My sweet Friend Lillie I added to my stash and the kids got a Necklace from Malaysia. I got a meshuring tape hand crafted by Lillie And some Chocolate goodies.. Wahoo
Guess she figured it would take me a while to get this done for myself. Thank You Lillie.

Close up of pattern.
Other stash added by me just because I want to stitch it next year.

Stash I added because I was 1450 post winner on ESC. Wahoo that was a fun contest and I'm glad I can be a part of such a great group.

My stitching project for July 30 & 31. It's a SMO Doddle and I used WDW - Independence and DMC - 930 on the hearts in the center + the boarder. This will be ornament 5 of my 4Th of July tree.
I'm off to stitch some gifts so they will not be shown for a bit. Thanks for stopping by and letting me share my goodies with you.
Labels: Freebie's Done, Gifts, SMO Finishes, Stash
THANKS FOR STOPPING BY !!!!

5:44 AM
Ornament and Cats
Sunday, July 27, 2008
This is a Lizzie Kate Freebie and can be found on here. The first time I saw this design I really didn't think it would be very cute but now that I have done it I feel very different about it. The edges were done with a technique I found online but can't remember where it was that I saw it. Very easy to do and when I figure out the sight for that tutorial I'll be sure to post it for you all.
Here is an update on the out door kitties, my baby and Speedy. Center is the outdoor kitties. Left is my Baby and Speedy. Right is the other out door kitties. Them outdoor Kittie's are getting so big it's hard to believe they are only 6-7 months old.
Labels: Cats, Lizzie Kate Freebie's, Ornaments
THANKS FOR STOPPING BY !!!!

4:20 PM
Monday stitching
Monday, July 21, 2008
Started this at 7am and finished it at 4:45 on Monday 7-21-08. With all my breaks it took me a total of 6 hours to stitch. Then about an hour to finish it into a Pin keep.
Used Sampler Threads- Blue Jay-0210
Hand dyed the fabric a light blue with gold Glitter mixed in.
It's a Casa Mia Freebie
I stitched this not only case I fell in love with the design but because Linda at work loves angels and is moving in a few weeks so, Figured it would make a good house warming gift.




Kreativ Blogger Award!


Thank You Lisa S. for this award.
The idea of blogging is cool enough, but then to do it with a touch of 'kreativity' is fun! I've seen so many outstanding blogs, some simple, others more complex, and enjoy so many of them for what makes them unique. A person's blog style, color choice, and content allows us to know more about each other across the miles and foster friendships. So I humbly accept this award for whatever reason makes me 'kreativ'.
and passing it onto these 5 'kreativ's' :
You can accept this award and pass it on to five. Linking back to the person whom gave it to you. Happy Stitching and Blogging to all.


I had a list of 10 so I had to make some cuts. The first two picks would have been Lisa S. and Lillie L. but they already received this award. Sorry if I offend any one with my choices but here they are.

Ranae of The needle and I
Barbara of Around Barb's Bend
Stitcherw of Stitching and life in the company of my pets
Janice of Amazing Stitches
Patty of Patty's Litle World of Cross-Stitch

Labels: Casa Mia, Freebie's Done
THANKS FOR STOPPING BY !!!!

3:24 AM
stitching and rescuies
Friday, July 18, 2008
Wow it took forever to get this one on here. I finally had to upload it to photo bucket and then put it on here. Nicky and I rescued these from Goodwill on 6-17-08. The cat will stay with me but I'm thinking of sending the other two to friends out of town.
The cool thing about this rescue was the fact that we paid .10 for each one. After we got to the car Nicky said " Mom we should have gotten more ". Kids can be funny at times.



Here is set two of my 4th of July ornament's.
GloryBee Liberty and Rainbow Gallery July" Star's Of Freedom" I personally like the Freedom one the best out of all that I have done so far.
Liberty was done on hand dyed fabric and Freedom was done on a brown fabric I had in my stash. Used Dmc Floss 930, 498 and B5200 on both.

Labels: Freebie's Done
THANKS FOR STOPPING BY !!!!

2:05 AM
Day 6 done
Sunday, July 13, 2008

My version of Day 6 for the San Man SAL.
Hand dyed 14 count aida
DMC- 115
DMC -92
DMC - 319
DMC Jewel Effects- 135

Thanks Sandy for the great design.

Labels: SMO Finishes
THANKS FOR STOPPING BY !!!!

2:45 PM
July Update
Friday, July 11, 2008
I recived anouther RAK in the mail from Laura P. of ESC. I have to put this on hold for a while as I finish up some other stuff but soon as I get the chance I will break this pattern out and stitch it up. It was from my wish list and I love it so much. Thanks Luara P.
My little helpper sound asleep on my desk while I stitch and chat on IM.
Finally my first set of ornaments are all stitched. Now I just have to make them ornments for my tree. The America Tree was a freebie (Sorry don't have a link for this one), The USA was a freebie from Trail Creek Farm and The Hooray was is a Lizzie Kate design I had in my stash.
Labels: Cats, Freebie's Done, Gifts, July 4TH
THANKS FOR STOPPING BY !!!!

9:03 AM
4th of July finish
Friday, July 04, 2008
Oh and it's Friday too, so that's a two pointer. Hadn't even thought of that till just now. Hope you all had an enjoyable 4th of July. I sat around the house with oldest son and DBF. Seeing as I have to work tomorrow we are not doing anything tonight. Anyways I finished another Britty Kitty from my RAK gift. You can't see it in the photo but I used some of that Kreinik Blending Filament #092 in with the pink to give it some sparkle.
Next up will be Lizzie Kate- Hooray for the USA as I have decided to make me a 4th of July tree for next year. So far I have found about 4 designs to do up for this. Keep checking and see what I do.
Thanks for stopping by.
Labels: Britty Kitties, Finishes
THANKS FOR STOPPING BY !!!!

3:32 PM
4th wishes
Thursday, July 03, 2008


To all whom visit my blog. Hope you have a safe and happy holiday.
Links to some freebie's. Just click on the white words.
American Snowman
USA
This sight has several but this one I liked the best. You will have to scroll down the page to get it.
I Love America
Enjoy.

Labels: Holidays
THANKS FOR STOPPING BY !!!!

3:20 AM
About Me
Name: Dawn B.
Home: Haltom City, Texas, United States
About Me: I love my Kids, Kitties and stitching. This blog will reflect all.
See my complete profile
My Time
Other stuff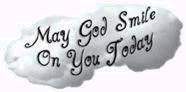 Suggested Reading
Links
My Stuff




Good Read

Other Stuff














Hope for the humor impaired! Check out the fat cat's official Web site!

To-Do someday

Done in no order just in 2009:

Tanya Meehan – Halloween Game board (WIP)
SMO - Day 12 (WIP)
Foot Prints SAL (WIP)
Flower Power- Current WIP 2009
Eric Michel's – Smile it's your birthday
Vermillion Snow men collection
1 down 11 to go
IN between Snowmen Goals:
20 ornaments for 2009 Christmas gifts
9 done 11 to go
Christmas ATC's
For my 4Th of July tree :
RG -July
Kreinik- Patreotic snowman
SMO- America Scramble
RG -USA tin Topper
Any time Goals :
Vivian Bales- Deck the Halls
Val's Stuff-A merry Kitty Klaus
SMO – Magic
SMO - A little Loven
Previous Post
Archives
Powered by